Climb an 18,000' Mountain with Eddie Bauer – No Experience Required!
Watch our new VR/360 Experience mountaineering film, and follow Eddie Bauer alpine guides Carla Perez and Topo Mena as they lead you to the top of Ecuador's Antisana. You'll experience firsthand the excitement of hiking on a glacier, traversing a deep crevasse, and sleeping under the unparalleled beauty of a high-altitude night sky—culminated by the thrill of standing on Antisana's windswept summit!
Viewers with their own virtual reality headsets can experience the summit in full VR by finding our film on YoutubeVR or Oculus TV. Watch the film in 3D and get transported to the top of Antisana! Mobile device users can optimize their experience by opening the film in the YouTube app.
Meet The Guides
Esteban "Topo" Mena
Alpine Climbing Guide (IFMGA/ASEGUIM)
Esteban, "Topo" Mena has spent most of his life in the mountains. He started the process to become a certified guide at the age of 18, receiving certifications from ASEGUIM (Ecaudorian Mountain Guides Association) in 2013 and IFMGA in 2016. Along the way, he's proven to be a force...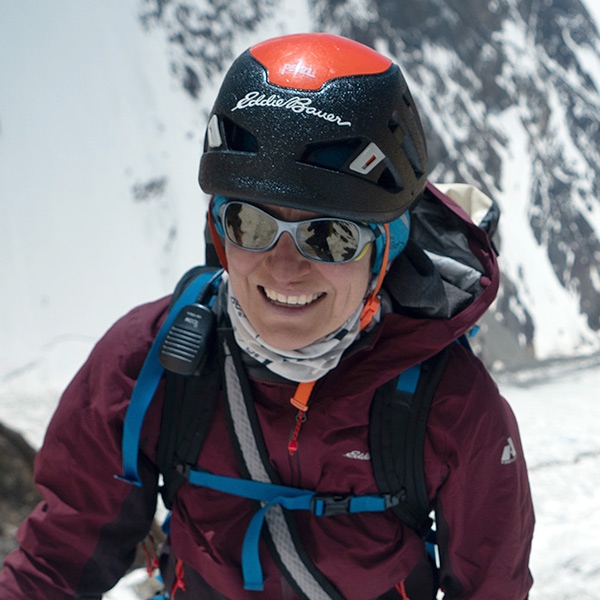 Carla Perez
Alpine Climbing Guide (ASEGUIM)
After she started climbing as a teenager in her home country of Ecuador, Carla's love of the mountains took her to the French Alps, and eventually, around the world. Now a certified member of the Ecuadorian Association of Mountain Guides, she also works with Eddie Bauer teammate Adrian Ballinger's Alpenglow Expeditions...