"K2 is a savage mountain that tries to kill you."
That is how climber George Bell described the infamous peak after the third American expedition in 1953–forever giving the mountain its nickname–The Savage Mountain. Sixty-six years later, Eddie Bauer mountain guides Adrian Ballinger and Carla Perez aim to summit the 8611-meter peak and join a community of explorers fewer in number than those who have been to outer space. Even more incredible, they both will attempt the feat without the use of supplemental oxygen. Every step of the way the team faces hazardous conditions, terrifying setbacks, and crushing misfortunes. But as Ballinger puts it, "[I] go until the mountain tells me I can't go anymore."
Pictured left to right: Carla Perez, Adrian Ballinger, and Esteban "Topo" Mena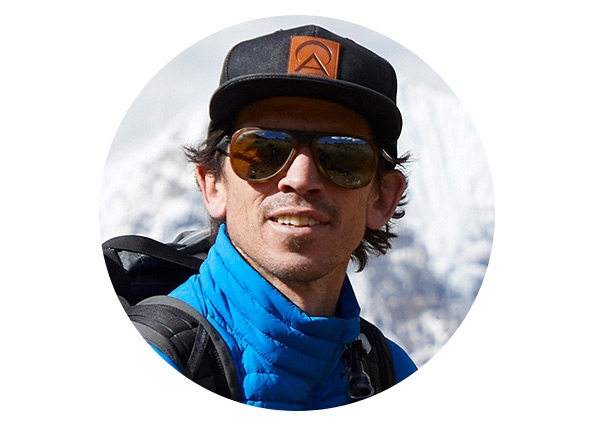 ADRIAN BALLINGER
Eddie Bauer Alpine Climbing Guide (AMGA/IFMGA)

In his two decades as a professional guide, Adrian has led more than a hundred clients to the summits of several 8000-meter peaks, including Everest, Lhotse, Manaslu, and Cho Oyu. He's personally summited Everest eight times, most recently in 2017, when he reached the top without the use of supplementary oxygen.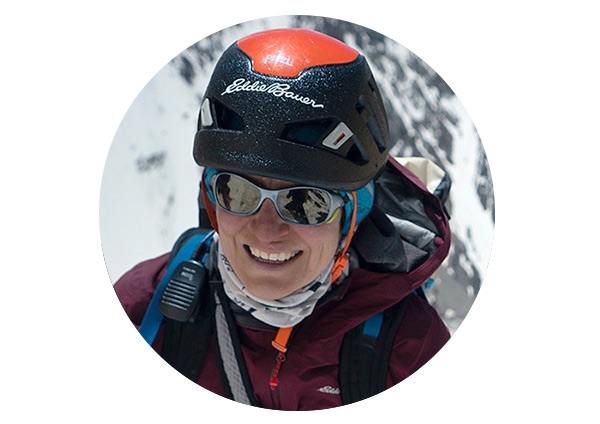 CARLA PEREZ
Eddie Bauer Alpine Climbing Guide (ASEGUIM)

After she started climbing as a teenager in her home country of Ecuador, Carla's love of the mountains took her to the French Alps, and eventually, around the world. Now a certified member of the Ecuadorian Association of Mountain Guides, she also works with Eddie Bauer teammate Adrian Ballinger's Alpenglow Expeditions and is on her way to earning her IFMGA certification.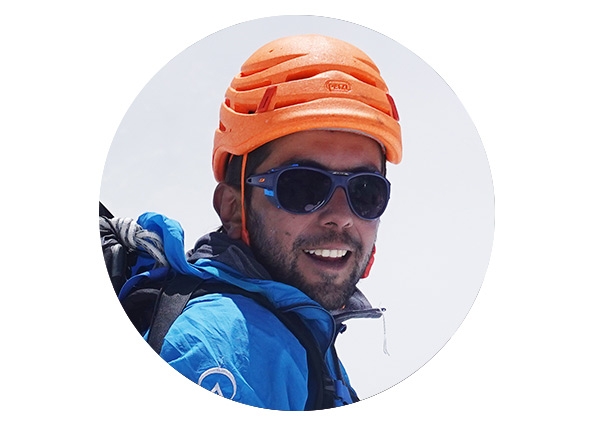 ESTEBAN "TOPO" MENA
Eddie Bauer Alpine Climbing Guide (ASEGIUM/IFMGA)

Esteban "Topo" Mena began climbing at an early age in his home country, Ecuador. In 2013, his passion and experience brought him to the Himalayas, where, at the age of 23, he became the youngest non-Sherpa climber to summit Everest without supplemental oxygen or Sherpa support. Topo is now an ASEGIUM/IFMGA certified guide, and works alongside teammates Carla Perez and Adrian Ballinger at Alpenglow Expeditions.


Carla & Adrian near K2 basecamp
Acclimation rotation with Baltoro glacier below
Between Camp 3 and Camp 4
Traverse just after the bottleneck serac
Camp 4 under the bottleneck serac
Celebrating back at basecamp

See more photos and read the full story of the Eddie Bauer K2 Expedition